I can't believe 2017 is almost over! As I look back, the
#oneword
I chose for 2017 was almost prophetic in nature:
LEAD
.
Job
Even on the surface, 2017 was a year where my career reflected my steps into leadership. I taught and played with my kids
one last time
in May before jumping into a
summer school principal
position. Despite being
overwhelmed
, I learned how to
focus on the students
in my new role, saw some of
the good, the bad, and the ugly
, experienced some
#eduwins
, and did a fair amount of both
leading and managing
. I then took another step into the unknown by
joining my district's ed tech team
, which included
different leadership responsibilities
than I had as a teacher, developed some
goals
, and ended up
presenting at a Google Summit
, which was way out of my comfort zone!


Character
More importantly than my role or title, 2017 brought out a new confidence in me as I learned how to lead in both good and hard situations. I worked to
amplify the voice
of a refugee student, and gathered my courage when I needed to
stand in the gap
for some kids. I remember how much my heart was pounding in this moment, and it was a foreshadow of what it is like to choose to enter into difficult situations...for the right reasons!
I reflected on finding
joy
in relationships, the necessity of taking
risks
to grow, made room for some
gentle reminders
about who I want to be, grew in my ability to be
flexible
, felt the refreshment of being
cared for
, and found the
courage
to step into some hard conversations. I took (what felt like) a risk to write about what it means to be
#bettertogether
and how we often miss that as educators.


Takeaways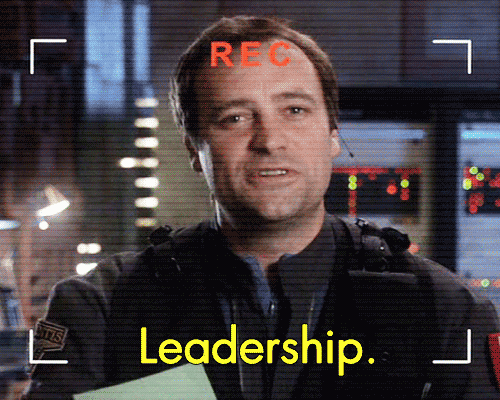 If you are a sci-fi nerd like me, this clip
from Stargate Atlantis might make you laugh!
Source: https://media.giphy.com/media/twgPUfy0NJnck/giphy.gif
How can you sum up a year's worth of learning in one post? Here are some of my top takeaways:
Leading means taking risks, big and small, for the sake of benefiting others. It means getting out of your comfort zone.
Leading means taking a stand. Anytime you commit to something, you will probably have some people who like it and some who don't. But standing firm for our students and for what is right is worth it.
Leading means listening. It means being humble. It means being flexible. It means realizing that everyone has good ideas to bring, and that we are at our best when we can work together.
Leading sometimes means doing the grunt work. The work that nobody else wants to do or has time to do. It means doing it with a cheerful heart, because you know it's helping others.
Leading has to do with how you live every day. It means encouraging others, finding joy, not getting drawn into the muck, and being a consistent presence for good. And it means owning up to it when you make a mistake, because nobody is perfect.
Leading can happen no matter what role you are in - because it is about how you live, not how much "power" you have.
What's next? Stay tuned for my #oneword2018!